Hello and welcome to Puzzable the photo-sharing Jigsaw game, thanks for stopping by! We're excited to share cherished memories with you not just by viewing them, but by touching, contemplating, and enjoying your photos together, one piece at a time.

If you're ready to jump right into the action, use the links below to play Puzzable on one of our three platforms. You can also read more about our company and Puzzable's functions further down. Imagine all the puzzabilities there are to share with your friends and family.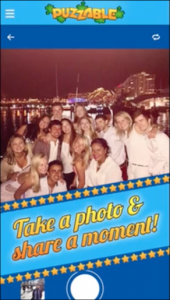 Communicate with friends and family by sending them a 4-100 piece jigsaw puzzle of a photo from your gallery or a new photo. They'll see your caption as a hint for what the picture is, then assemble it in their own time.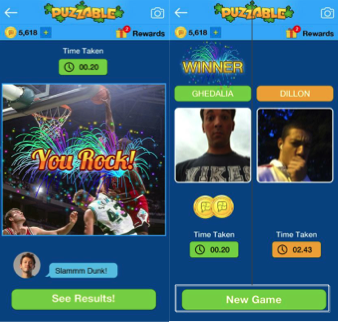 Compete with friends and family in a race against the clock by sending them a 4-100 piece jigsaw puzzle with or without rotating pieces and a personalized caption. They'll complete the puzzle and reply using their own photo with the same difficulty as you sent. A faster time wins coins which you can use to buy power ups for the next round.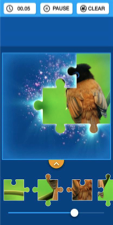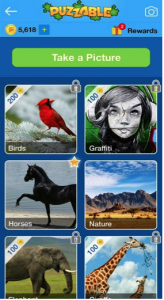 While spontaneous selfies are great to update friends about the awesome things you're doing, you can always kick back and relax with a puzzle from one of our beautifully themed puzzle packs, or use a picture of your own in untimed single player gameplay.
Our whole life is solving puzzles.Erno Rubik
Want to advertise on Puzzable?
Sponsor a puzzle pack to facilitate donations and raise awareness for your cause or business! We'll share your organization's photos and text content as interactive jigsaw puzzles on our iOS & Android platforms. Users can access your content for free or at cost (with a revenue share) and will interact with your content for an average of 8 minutes/puzzle.